YES! I'm ready to 3X, 5X or even 10X my profits using Unlimited Funding strategies, so I can forget the hassles of "ugly" houses, rehabs, contractors or tenants!
I understand this is a special discount that will not come again and enrollment is strictly limited. Some seats are already taken and this will sell out fast.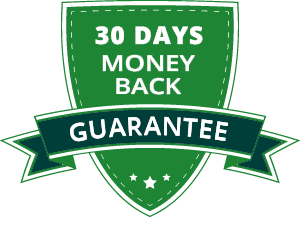 Your Information Is 100% Safe & Secure Using The World's Best Technology.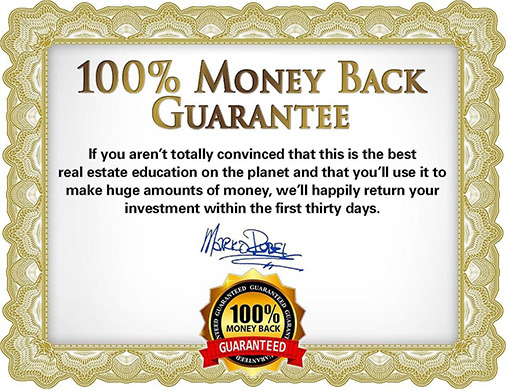 You've made a great decision!
You're about to embark on an incredible journey. For a limited time, I'm inviting a small number of people to join me as I share my step-by-step "Unlimited Funding" formula for building a highly profitable "pretty house" business.
I can't wait to see you in the program and work with you to get this started NOW. Let's do this!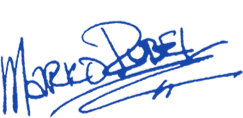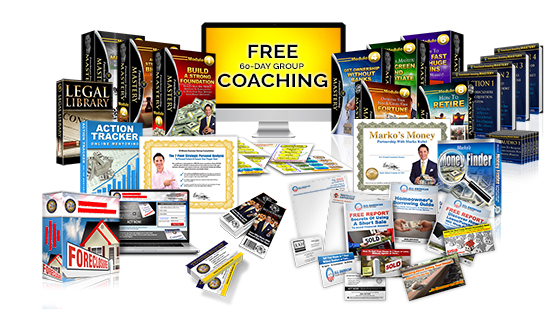 "Unlimited Funding" System Includes:
18 Digital On-Demand Modules
4 Manuals + Blueprints
Complete Legal Library
Action Tracker Mentoring Tool
Group Coaching & Deal Help
Deal Closer Website w/ Testimonials
Access to Branded Marketing Materials
Money Finder: Cash Buyers & Private Lenders
Marko's Money Partnership Certificate
"Do Your 1st Deal" System
Order in the next 15 minutes and get 4 Fast-Action Bonuses!
Bonus #1: 2 Tickets to Marko's LIVE Millionaire Implementation Workshop
Bonus #2: Business Cards Shipped To You
Bonus #3: 7-Point Strategic Consultation

Special Bonus #4: Lifetime Cash Rebate Full Price.

Do a deal, send the proof & get back your full investment! Why do we do that? So we can further incentivize you to stop procrastinating and start closing deals, starting NOW!
---
Total Value: $12,998
Your Investment Today: $897
What Experienced Investors, Attorneys & Real Estate Brokers Think