Why Tuscany, Italy Should Be On Your Travel Bucket List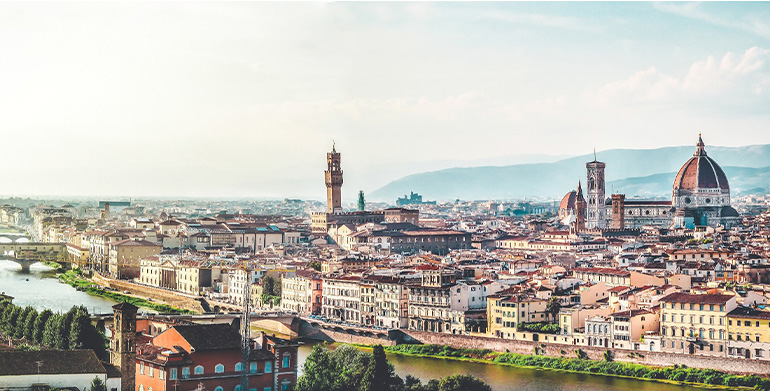 If visiting Italy is on your travel destination list, then Tuscany should be the first place you visit. This central region of Italy is among some of the world's most magnificent artwork and architecture from the Renaissance area. It also encompasses gorgeous natural landscapes that will simply take your breath away.
If the view of a quaint countryside is something that moves you, Tuscany is countryside heaven with its rolling hills, mountain paths, and fine vineyard and olive groves.
Florence, Italy
Florence is Tuscany's capital, and is one of the top cities in Italy to visit. There you'll be able to visit many unforgettable sites with its fabulous Renaissance architecture. There's no shortage of fine art galleries and museums to wow those who appreciate art. There's the famous dome, or Duomo basilica, as well as Michelangelo's "David" statue. For those who desire a winery tour, using Florence as your base will serve you well.
The Coast
If you enjoy coastlines, you'll want to begin along the beaches and islands. Versilia beach is popular, as well as the Tuscan Archipelago islands.
Medieval Towns
For those who want a glimpse of the classic medieval towns or the Roman Age, visiting Cosa, Siena and Roselle will help you feel as if you're back in time. If you're in Siena in the summer, be sure to check out the annual horse race, Il Palio. You'll find riders riding bareback through cobblestone streets just like they did in medieval times.
The Leaning Tower of Pisa
Surely, you've heard about the leaning tower of Pisa. You'll find this in northern Tuscany, and when you visit be sure you climb to the top to get a good photo! If you're visiting in June, there's a festival called Giugno Pisano you can attend that is held in honor of it's patron saint, San Ranieri.
The Chianti Classico
If you're interested in a picturesque village where you can visit fine wineries, the Chianti Classico wine region will suit you well. There are various wineries and villages to enjoy, like Barone Ricasoli, which allows you to taste wine and take a tour through a beautiful castle, museum, and garden.
Of course, these are just a few of the many lovely places you can visit throughout Tuscany, Italy. Be sure to do your homework and make an itinerary before booking your tickets. If you're a Pinterest fan, be sure to start your Tuscany board and save those links you may need later. You may want to allow a couple of weeks to really get through the most beloved locations and attractions and if you have questions, look for a travel forum or check Trip Advisor.
Enjoy a European vacation that will be unforgettable, making memories that will last a lifetime.